---
Welcome to Thomas Cook's international money services. Offering foreign currency drafts, wires and travellers cheques, foreign check collection, precious metals and more. Thomas Cook is the most time honored name in the international money business.
Ours has been a trusted name since 1841 when Thomas Cook, the man, brought his idea for pre-arranged travel to customers with his "Cooks Tour" excursions in England. The company has since grown to become one of the worlds largest networks of travel-driven services, including foreign exchange, financial services and leisure travel. We offer a range of international money services that are second to none. We provide better currency availability so you only have to use one provider. And with our 1000 locations in 100 countries, you can be sure Thomas Cook is a name that travels well.
Never been on a trip overseas before? Visit our page: How much money to take with you?
---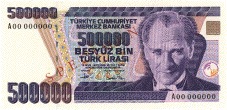 More Than 100 Foreign Currencies!
Purchasing foreign currency is best done before your departure. You save time, get reliable rates and avoid difficulties that can arise when you try to sort our money matters in unfamiliar places. Conveniently, any of our Thomas Cook Foreign Exchange locations let you change your dollars into foreign currency days, or even minutes, before you depart. We provide a wide selection of currencies at competitive rates. In most cases, the currency you need is available over-the-counter. But any currency order can be filled in just a day or two from your choice of over 100 of the world's currencies. And when you return from you trip, you can exchange you excess foreign currency bank notes and travellers cheques back into dollars right away.
Confused still about a country's currency? Visit Thomas Cook Country and Currency Guide
---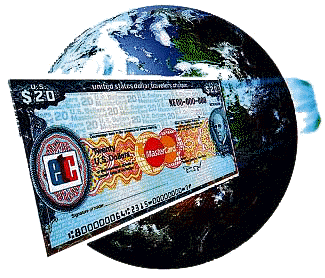 Travellers Cheques

Purchasing MasterCard Travellers Cheques from Thomas Cook has never been easier. Whatever your foreign destination, you will find the Thomas Cook MasterCard name is a known and trusted one. It's the kind of security any smart traveler needs to have. If your travellers cheques are lost or stolen, you can count on a quick and efficient replacement service including a worldwide toll-free customer refund service center open 24 hours a day, every day of the week. MasterCard Travellers Cheques from Thomas Cook are available at any of our branches.

Subject to State licensing we offer: US Dollar- Dual and Single Signature, Canadian Dollars, Australian Dollars, British Pounds, German Marks, French Francs, and Swiss Francs.
---
Foreign Check Collection
Many checks drawn on a foreign bank whether foreign or domestic currency, can take up to six weeks to clear and sometimes longer. But because of the fact that Thomas Cook has arrangements with dozens of international correspondent banks, foreign check collection is much more timely and efficient. In fact, it's often almost immediate, depending on the amount of the check and the credit status of the person or company who presents it.
Competitive exchange rates and service fees also make foreign check collection economical for Thomas Cook customers. Plus you can choose to be paid in domestic funds, which gives you another good reason to rely on Thomas Cook.
---
International Drafts and Wire
When you need to send money internationally, you can rely on Thomas Cook. Should faraway family members or friends need your help, our foreign currency drafts and international wire transfers offer safe and efficient ways to provide it. And if you conduct international business, our international draft and wire services make a world of difference by providing timely payments and access to funds, greater security and tracking. Whether you wish to send cash, transmit payments or make deposits to your account, you'll appreciate how little the extra service and security costs, when you use drafts and wires from Thomas Cook.
---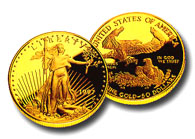 As a company respected for its traditions, Thomas Cook naturally is a source for the world's oldest form of currency - bullion coins and bars in gold and silver. In North America today, Thomas Cook is among the largest retail bullion dealers of popular precious metal coins such as the American Eagle, the Canadian Maple Leaf, the Chinese Panda, the Austrian/Hungarian 100 Corona, and many other treasured coins from around the world. We also stock many precious metal bars known to international collectors as ingots. If you are interested in bullion as an investment, gift, or keepsake,just visit your nearest branch or give our call center a ring and we'd be glad to show you our collection.
---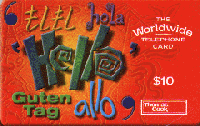 International Phone Cards
Convenient Communication with our Worldwide Telephone Card! To help make your travels worry free, Thomas Cook also offers a prepaid telephone card. It allows you to call anywhere in the world at any time without having to worry about exchange rates or charges to your phone bill. Units are available in denominations of $10.00 or $20.00, a simple process that travelers will appreciate.
---

What is MoneyGramsm
MoneyGramsm is a fast, safe and convenient way to send and receive money around the world in minutes. It is primarily a cash transaction - cash is paid by the sender and cash or travellers cheques are received by the person that you are sending the money to. So if you need to send money around the world, quickly, securely and with the minimum of fuss, MoneyGramsm could be your answer.
---
The information contained in this web site is deemed reliable but is not guaranteed. Every effort has been made to ensure the accuracy of data based on available sources.
Copyright 1998 Thomas Cook North America. For comments concerning this page and design: Vanessa Howle
This page was last updated Sept 1998