---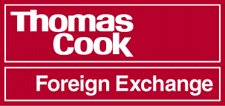 Answers to Frequently Asked Questions

---
---
There are several reasons why you should always have the foreign currency you need before you arrive at your destination.
You will not have to bother with the hassle of searching for some place to obtain local currency in unfamiliar surroundings. You will be prepared with your foreign currency in hand when you land.
Rates-Arrive confident that you have received the best foreign exchange rate before you start your trip.
In new surroundings you always need to be safe. Having the necessary foreign cash and travellers cheques with you before you start your trip will alleviate have to wonder around searching for a bank or foreign exchange bureau.
---
In addition to the convenience of purchasing your foreign currency before you leave on your trip, Thomas Cook provides business travelers with following benefits:
You will receive a receipt with the foreign exchange rate on it. You can use this to calculate your expenses when you return.
When you need to pay an invoice overseas, you can use a draft of wire to do that, instead of using a US dollar check drawn off your local bank. Our draft and wire services will be in foreign funds drawn off a foreign bank. This will eliminate delays in bank processing, and provide you the comfort of knowing exactly how much you are paying abroad.

When you select Thomas Cook, you can be assured that all of your international payment needs will be taken care of. We have the widest selection of foreign currencies available.
---
This is largely dependent on your spending habits and length of stay, we generally recommend a $100.00 per day. Through our experience, and in speaking to customers, we often think it is best to take a combination of foreign cash and travellers cheques.
---
Foreign exchange rates that your normally see printed in the paper are those reserved for financial institutions and corporations who buy or sell over a million dollars of currency.
If you look closely at the bottom of the rate chart you should see "for trades over $1,000,000. These rates are called "spot" rates, and are traditionally used by investors to see how the foreign exchange market is moving. These rates are not available for travelers to take advantage of.
---
You can find the office most convenient to you by simply calling 1-800-Currency. Our skilled Customer Service Representative will be able to assist you with directions and offices hours. In addition, we also provide home or office delivery right to your door.
---
Phone cards are great for travelers for several reasons:provide a safe and secure option for calling long distance. If you lose your home phone calling card, you could be responsible for all calls made on it. help you save money and stay within you travel budget. No unexpected surprises when you get back home.make a great gift for someone travelling overseas. A reminder that they should keep in touch with you.are rechargeable. No need to buy multiple cards.
---
---
---
The information contained in this web site is deemed reliable but is not guaranteed. Every effort has been made to ensure the accuracy of data based on available sources.
Copyright 1998 Thomas Cook North America. For comments concerning this page and design: Vanessa Howle
This page was last updated Sept 1998