---

MCI Systemhouse today announced the implementation of a comprehensive solution for The Thomas Cook Group that enables its new Global Services business to provide customers anywhere in the world with seven-day, 24-hour information on how and where to find emergency, legal and medical services; lost-wallet assistance; emergency cash; and ticket replacement; among other services.
Visit this link to read more
---

Worldwide travel and financial services company Thomas Cook today announced the relaunch of fx4business.com, its global interactive foreign exchange service, and the expansion of the site's Virtual Trading Desk into the United Kingdom on August 3. This corporate foreign exchange site provides companies with state-of-the-art tools that enable them to exercise a truly global reach from wherever they do business.
Visit this link to read more
---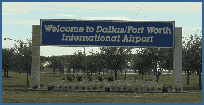 Travelers at DFW will become the first airport customers in the nation to be offered an automated currency exchange machine available 24 hours from Thomas Cook. The six-foot tall, one sided kiosks, features a touch button for exchange of U.S. dollars in British Pounds, Canadian Dollars or Mexican Pesos and dispenses U.S. dollars in exchange for 20 different currencies. Receipts are bilingual for selected transactions and are limited to $300.00 U.S dollars. The Automatic Foreign Currency Exchange Machine being introduced by Thomas Cook is manufactured by SCANMAD, a French company and leader in the European market for automatic currency changers.
Visit this link to read more
---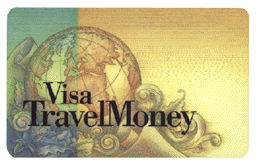 Do you wish there was a convenient and secure way to carry cash in every currency you need when traveling? Now there is with Thomas Cook offering Visa TravelMoney/Roadcash. It's a pre-paid travel card that gives you 24-hour access to your travel funds in any local currency.
Visit this link to read more
---
If your at a loss about the European Market, simply want to know what is going on globally, or just simply want more information on the Euro impact- Visit this link to read more
---
---
The information contained in this web site is deemed reliable but is not guaranteed. Every effort has been made to ensure the accuracy of data based on available sources.
Copyright 1998 Thomas Cook North America. For comments concerning this page and design: Vanessa Howle
This page was last updated Sept 1998